DENNIS HAGER
Owner & Tattoo Artist
---
Having been in the tattoo industry for over 10 years, Dennis Hager has enough on-the-job experience to create any tattoo, no matter how complex. From small flash work to full sleeves, Dennis has worked on a plethora of pieces. When you choose Dennis as your artist, you're guaranteed to leave the shop happy.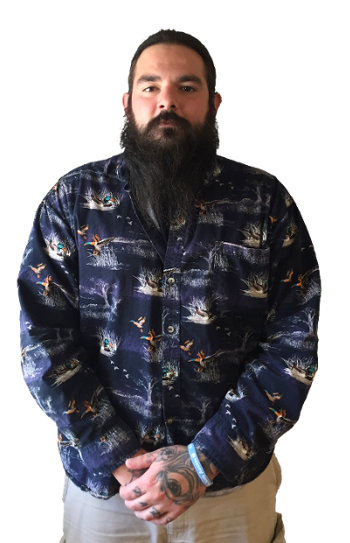 Dennis has worked with a number of Pennsylvania based tattoo artists, including Eric Raynes from Tattoo You Two and also some brief experience at Custom Ink and Image. Dennis has also held a number of guest spots at many local shops. While working for these shops, Dennis picked up a bunch of knowledge, stretching beyond basic tattooing and into first aid and healthcare.
Dennis has a number of professional certifications, including blood-borne pathogen certification and CPR certification. When you visit Cecilia's Main Street Tattoo Gallery, you can rest assured that Dennis holds the entire shop to the highest of health guidelines.
In 2015, Dennis decided to take his passion for tattooing to the next level, branching out to create his own tattoo shop in Ligonier, PA. Dennis now works full time in his shop, tattooing by day, and managing a small business by night. As Cecilia's only tattoo artist, Dennis acts as a man of many hats, but his background greatly helps with both his quality and passion.
When he finds time to step away from a tattoo machine, Dennis enjoys mountain life in Ligonier with his dogs and girlfriend. From time to time, you can find him in the woods or on the water, where he enjoys camping, hiking, wake boarding, and wake surfing. In true artistic fashion, Dennis also enjoys painting and drawing.
If you're interested in hiring Dennis for your next tattoo, get in touch with us using any of the methods on our contact page.